One World… or Not? Immigration Complications through My Transylvanian Lens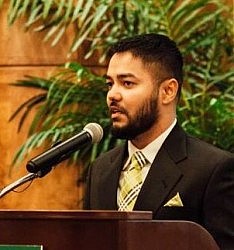 One World… or Not? Immigration Complications through My Transylvanian Lens
by Rev. Roger Jones
Sunday, August 14, 2016
With a group of UU pilgrims from the USA, Roger recently visited Unitarian places and people in Transylvania.  Now a Hungarian-speaking province in Romania, Transylvania is where Unitarian ideas about God took institutional form in the 1560s.
In July, their group met with an ecumenical relief organization and visited a refugee relocation center in Hungary.  Yet the most astounding conversations about the complexity of immigration, ethnic differences, and national boundaries took place over meals and on hikes with a variety of Unitarian and other friends.
Crossing human boundaries is complicated
Note:  Unlike most sermons, at UUSS today's sermon will not be available electronically or in print, so we hope you can be here!