No Child Behind Bars: UU Rev. Amanda Weatherspoon to speak
Posted on January 17, 2017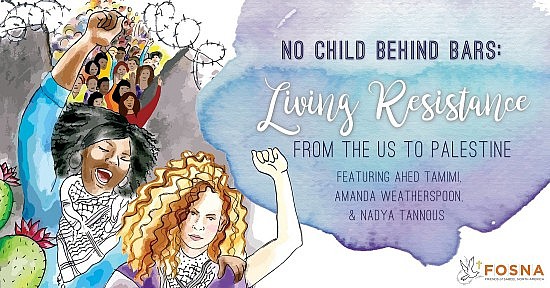 Wednesday, Jan. 18th
7:00 – 9:00 p.m.
UUSS Sanctuary
Join us for an evening with Unitarian Universalist Minister Amanda Weatherspoon
& 15 year old Palestinian, Ahed Tamimi.
Amanda Weatherspoon's ministry is centered on collective liberation, pursuing human rights work domestically and internationally, and organizing toward black liberation. Ahed Tamimi is from Palestine.
These two young women of color hail from different countries, but their stories are already intertwined. The aggressive tactics used by police all over the United States, the ways in which police are trained to target minorities, are direct results of relationships between the Israeli Army and our own U.S. justice system.