January 2018 Was a blast!
Posted on January 16, 2018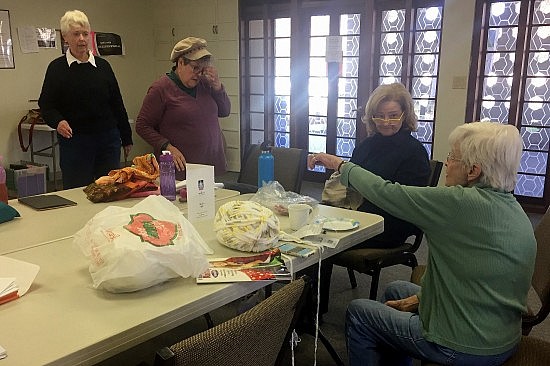 Ginny, Sally, Dianne and Diane working on projects and solving the world's problems!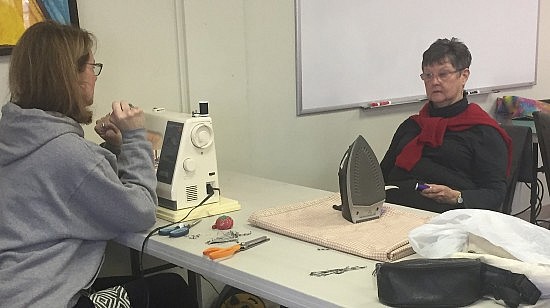 Marsha and Susan trying their best to solve the puzzle of mitering odd corners!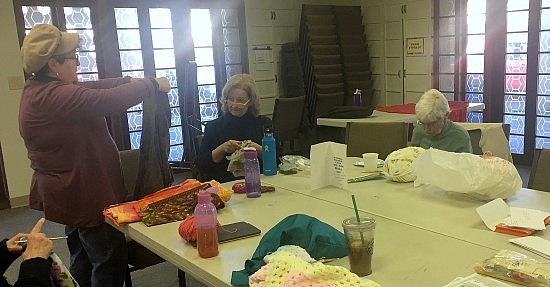 Sally is getting the groups opinion on her latest project. Diane is hard at work on her newest blanket.