Children in RE were able to experience and participate in a very special UUSS Labyrinth day with Rev. Lucy at the end of May. The kids were able to explore the various concepts of the Labyrinth and why different people may choose to walk the Labyrinth. Before heading outside, each child wrote or drew something that was in their heart on a special piece of paper. After dialogue, Rev. Lucy guided the group through a blessing and encouraged the kids to go through the Labyrinth as they wish and then place their heart's paper in the center.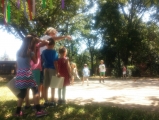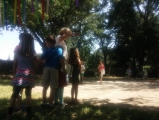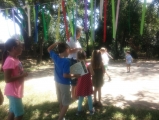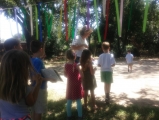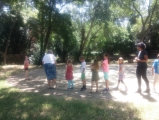 Our RE children are very grateful to have such rich adults and opportunities in our program. Thanks, Reverend Lucy!
There is 1 Comment on this post.