"Thank you to the Unitarian Universalist Society of Sacramento for inviting us to facilitate a dialogue on Black Lives Matter and the role and work of white allies. #blacklivesmatter #surjsacramento #allywork"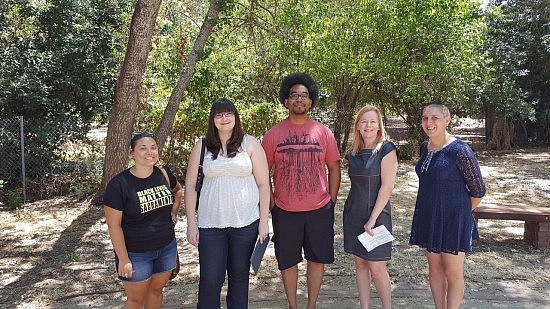 Pictured above: Emily Martin, SURJ Sacramento Chapter Leader; Sarah Turner, UUSS; Joseph Turner, UUSS; Amy Moore, SURJ Sacramento; Maddi Behrouzmand-Stratton, SURJ Sacramento.
We hope you found the forum to be informative and that it inspired you to vote "yes" on Sunday, Aug. 7th to purchase a Black Lives Matter banner as a first step to engaging in this important movement.
For more information about Showing Up for Racial Justice (SURJ) and actions that you can get involved in, please subscribe to their Facebook page.  As a reminder, their first open meeting is Wednesday, Aug. 24th at 6:30 p.m.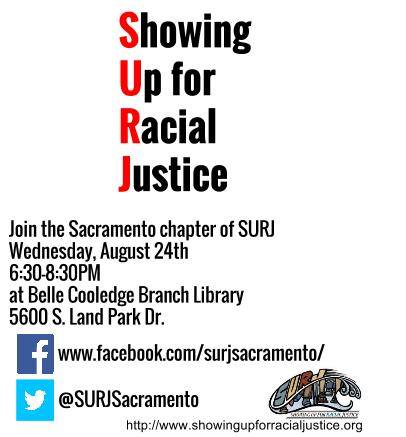 There are 2 Comments on this post.