SURJ Digital Security & Direct Action Training – Sat. 1/28/17
Posted on January 25, 2017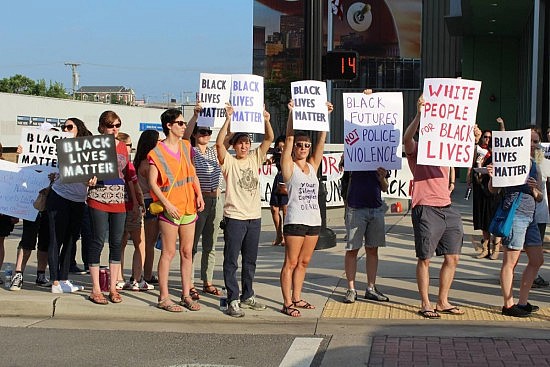 Saturday, January 28
10:00 a.m. – 4:00 p.m.
UUSS Sanctuary
Join the Showing Up for Racial Justice (SURJ) Sacramento Chapter as we learn valuable knowledge and build our skills to respond to white supremacy in our community.  For the first half of this training, Electronic Frontier Foundation (EFF) will present on how to safeguard your digital security, highlighting useful techniques and tools for keeping data secure.
Be sure to bring your smart phone and laptop!
In the afternoon, we will learn about effective direct action strategies and tips for participating in Direct Action.
SURJ will provide coffee and pastries in the morning, and participants are asked to bring a potluck item for lunch. There's no fee to attend this training, but donations are appreciated to cover supplies.
Childcare will not be provided for this training.
Training Overview
9:30 a.m. – Registration opens
10:00 a.m. – EFF Digital Security
1:00 p.m. – Lunch Break
2:00 p..m – Direct Action Training
4:00 p.m. – Close