Join us at BLM's Reclaim MLK March – Mon. 1/15 @ 9:30 a.m.
Posted on January 2, 2018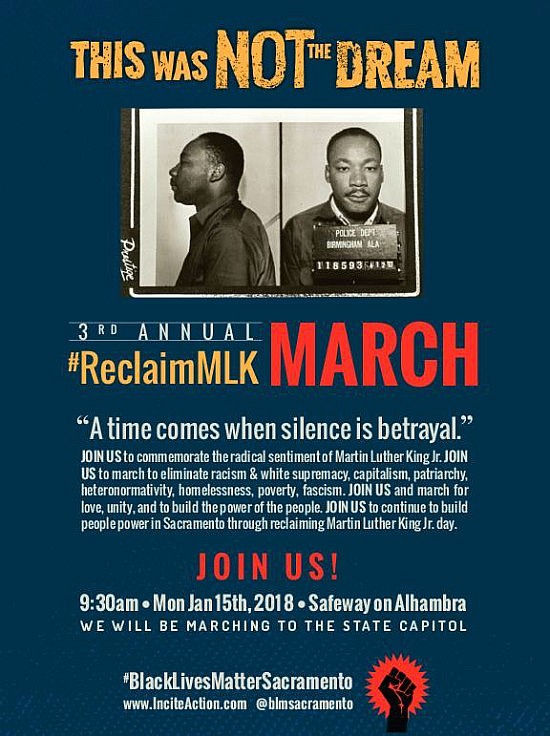 UUSS is joining the Black Lives Matter Sacramento Chapter in their annual Reclaim MLK March.
When: Monday, January 15th, 2018
Where: Safeway on Alhambra to the State Capitol
Time: Meet at 9:30 a.m.
Address: 1025 Alhambra Blvd.
Join us and bring a friend! Look for our group with our "Black lives matter here" banner.
For more information, visit the Facebook event page.
There are 3 Comments on this post.