Music from Moscow: Cello / Piano, Saturday, May 21
3:00 p.m., Saturday, May 21 at UUSS
Nicholas Dold, piano; Anne Suda-Wybenga, cello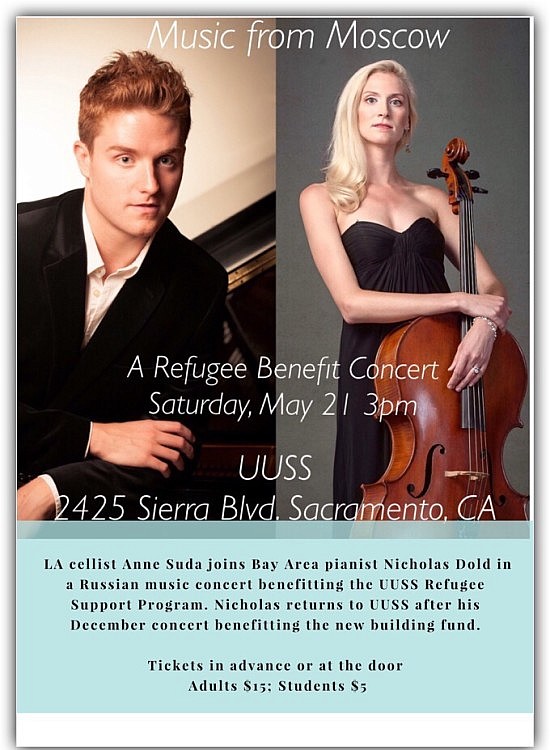 Dr. Suda-Wybenga is an LA-based soloist and chamber musician. Nicholas Dold is an accompanist at the San Francisco Conservatory. He has played at UUSS and for three years at the UU Church of Bloomington while studying at the Indiana University School of Music. He played a solo concert of Debussy and Prokofiev at UUSS in December.
Featured works:
Arensky: Two Pieces Op 12
Shostakovich: Sonata for cello and piano in d minor
Schnittke: Sonata no. 1 for cello and piano (1978)
Tchaikovsky: Pezzo Capriccioso
Tickets in advance or at the door: A benefit for the Refugee Support Program at UUSS. Adults $15; students $5.
———————
Here's a video of the cellist playing (wow!):