Movement to Music for Seniors gets a groove on this spring
Malia Jones, professional dancer, choreograhper, and dance instructor puts a spring in our step in a very fun class on Wednesday afternoons from 2 to 3 this spring.  We can move to music of your favorite era and learn a few painless routines to enjoy with the group–with the accent on "PAINLESS".  Come join Maryly Reinertson, Ray Reynolds, Meg Burnett and others Wednesday's through May!!  You can sign up at the Connection Central table this Sunday.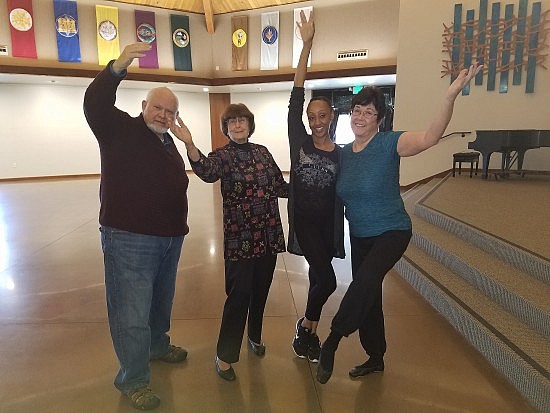 There are 4 Comments on this post.