Celebrating 150 Years of Unitarian Universalism in Sacramento
Celebrating 150 Years of Unitarian Universalism in Sacramento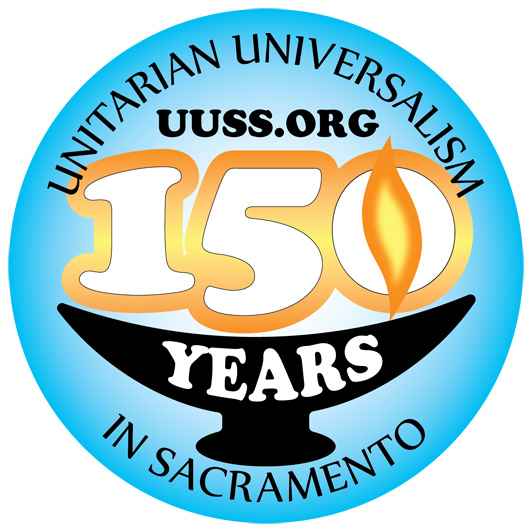 In 1868 in Sacramento, seventeen families came together to establish a Unitarian congregation. That was 150 years ago. Happy anniversary, everyone! Mark your calendar for our Sesquicentennial Celebration Kickoff…
Sunday, March 4, 2018 we launch a year of celebration.
All Welcome!
Rev. Susan Ritchie, Ph. D., Sesquicentennial Speaker
Author, historian, seminary professor, parish minister
Former Trustee, Unitarian Universalist Association
10:30 AM Service:
Reinventing Unitarian Universalism:
Sacramento's Sesquicentennial & Beyond
Establishing liberal religion in California, far from its New England roots, presented both challenges and opportunities to the brave souls in the capital city. This creative reinvention of Unitarian Universalism says a lot about our past, but it also suggests directions for the future of our living tradition as well. Come hear a wonderful preacher, storyteller, and scholar at our morning service, and stay for lunch.
12:00 Forum:
Pirates, Puritans and Prophets on the Pacific Coast:
Explorations in Unitarian Universalist Identity
Dr. Ritchie explores some of the most pervasive themes in UU identity, elucidating the unique experience of the Pacific Coast in relationship to the questions that forged our living tradition.
Lunch will served between the service and forum ~ donation $5
Read about Dr. Ritchie at the website of the Ohio congregation she has served since 1991: http://nuuc.org/about-nuuc/meet-our-minister/