Join us to discuss Sapiens: A Brief History of Mankind….
Posted on October 16, 2017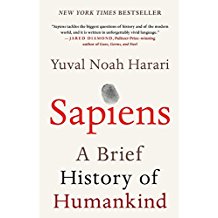 …by Yuval Noah Harari. This NYTs best seller explores ways in which science and history have defined us and enhanced our understanding of what it means to be "human". We'll meet at the church on Tuesday, October 31 at 7pm. We hope to see you!