April 1st was no Fool's Joke
April Fools Day at Saturday Stitchers
Hard at work and deep in concentration-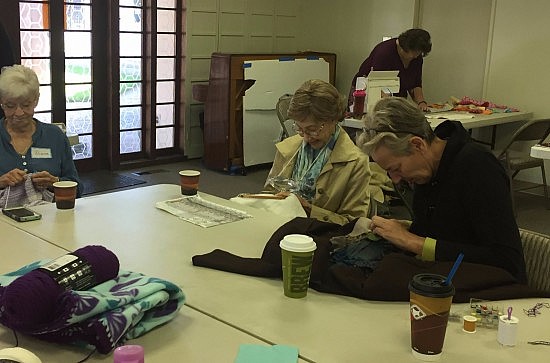 L-R  Dianne (knitting) Fran (counted x-stitch) & Molly (hand sewinging)
and Nina in the back (quilting)
Serious Discussions were had-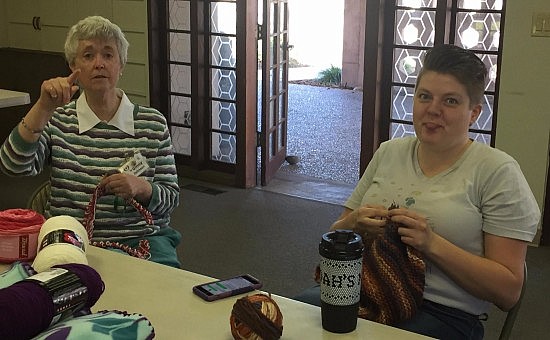 L-R  Ginny and Meagan both working on knitting projects
Lessons were Learned –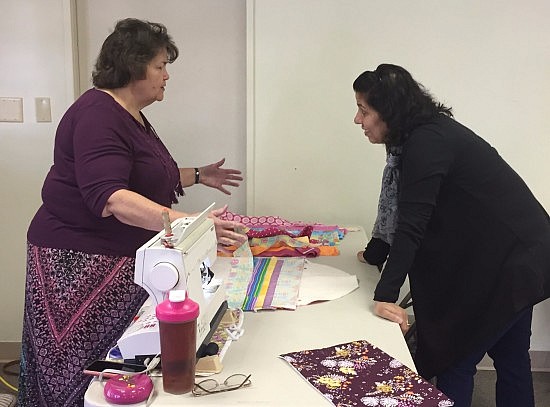 L-R Nina teaching Rashima the basics of "Quilt as You Go"
OK there were a couple of April Fools –
L-R Meagan and Lilly showing their fondness for pictures being taken.
A Project was Finished –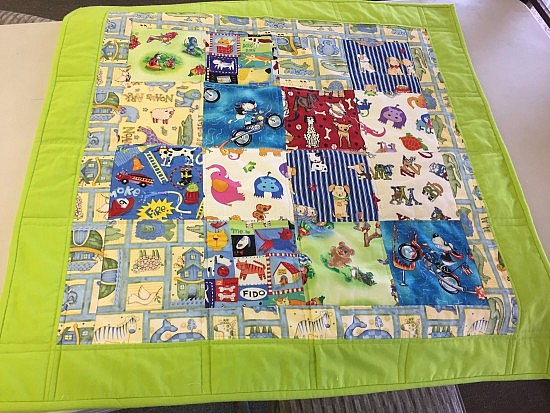 Karen finished another quilt for donation to the "Linus Project"
Easter is fast approching!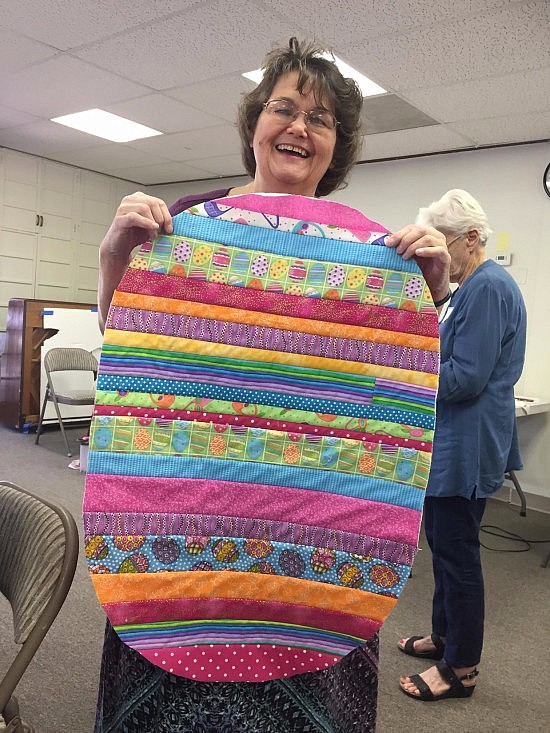 Nina created a fabulous quilted table runner for her Easter table.
Won't you join us in May and share the fun?