UUSS Volunteer Teachers have begun ESL classes at UUSS
Posted on November 11, 2016
Our Refugee Support Leadership Team has partnered with International Rescue ESL Mommy &Me Coordinator, Dina Bostandzic to provide classes in our Nursury and Room 10 classroom for our new refugee neighbors from the Arden Arcade area.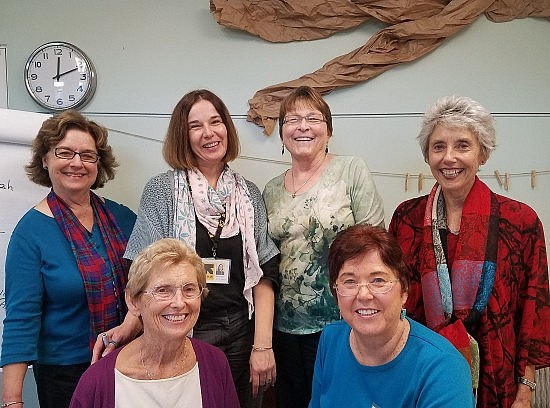 Twice per week for 2 hours beginning November 10 with our first group of trained teachers: Nancy Lust, Joan Rubenson, Kathy Styc, Chris Gerwig, and UUSS Coordinator, Meg Burnett.  Kim Marta will assist and substitute as needed.  We are happy that several of you have expressed a wish to participate, and we look forward to scheduling more teachers in January and February, as we add more students to the classes. Email Meg at megburnett2010@gmail.com with phone and other contact info if you wish to sign up.   We had such a great time, none of us wanted to leave after the 2 hours!
There are 5 Comments on this post.