Refugee Volunteer Luncheon – Sunday, Feb. 5
Posted on January 30, 2017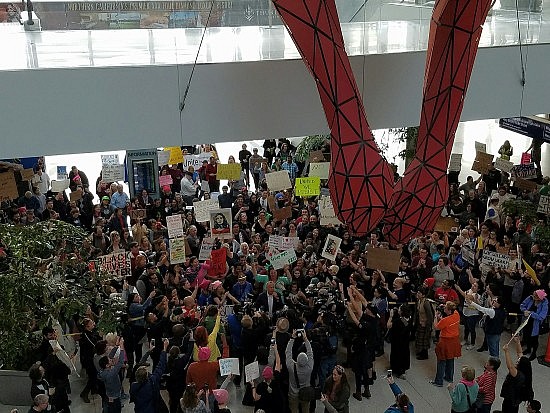 Calling all UUSS Refugee Volunteers!
Grab a bowl of soup after service and join us in the Sanctuary for a luncheon on Sunday, Feb. 5 at 12:00pm.
This is an opportunity for us to share our experiences since our program began a year ago:
– 2016 UUSS "bike drive"
– "Welcome Kit" collections
– "Coats and Blankets" collection
– IRC's "Mommy and Me" classes (English-as-a-second-language program now on the UUSS campus)
– And more!
We will also discuss UUSS activities planned for 2017:
– Benefit concert and art show, March 11
– Bike drive and bike safety classes for refugee families, dates to be determined
We look forward to seeing you on February 5.
Sincerely,
UUSS Refugee Support Team
Kim Marta (Chair), Joseph and Sarah Turner, Meg Burnett, Caleb Davis, and Sandra Navarro