Create Refugee Welcome Kits! Sunday, June 19 @ 12 PM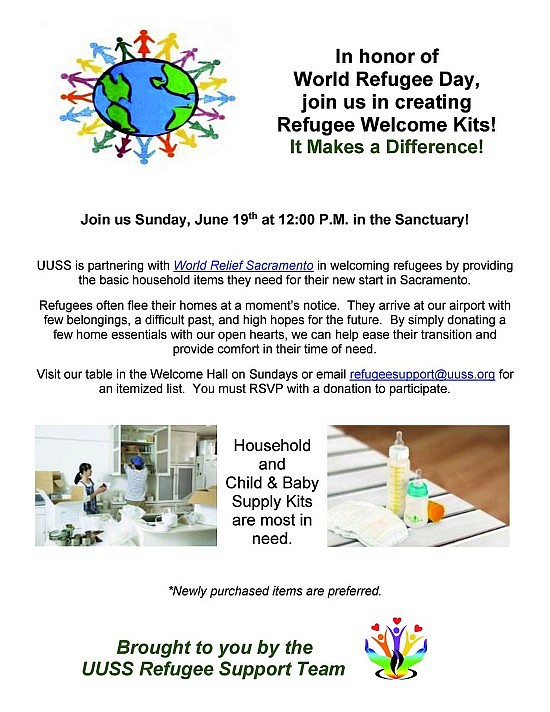 Refugee Welcome Kits:
UUSS is partnering with World Relief Sacramento in welcoming refugees
by providing the basic household items they need for their new start in Sacramento.
By simply donating a few home essentials with our open hearts,
we can help ease their transition and provide comfort in their time of need.
In honor of World Refugee Day, join us in creating Refugee Welcome Kits
on Sunday, June 19th at 12:00 PM in the Sanctuary.
Visit our table in the Welcome Hall on Sundays or email for an itemized list.
You must RSVP with a donation to participate.
Household and Child & Baby Supply Kits are most in need.
*Newly purchased items are preferred.
There are 9 Comments on this post.