SURJ Sacramento Meeting Wed. 11/30/16
Posted on November 12, 2016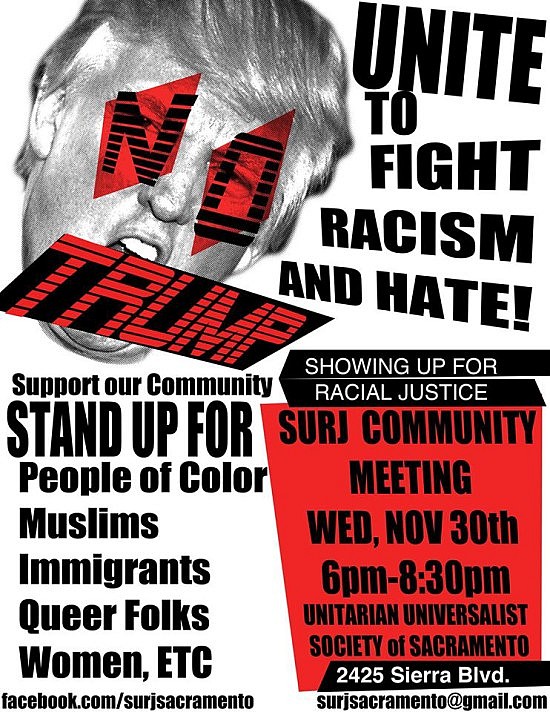 The Showing Up for Racial Justice (SURJ) Sacramento Chapter is hosting their next meeting at UUSS in the Sanctuary on Wednesday, Nov. 30th.  All are welcome to attend!
If this is your first meeting, please arrive at 6:00 p.m. for an orientation.  The meeting will start at 6:30 p.m. – 8:30 p.m. with a potluck and kid zone.
Come together to #endwhitesilence as we build racial justice capacity and community in the greater Sacramento area.  This will be a space to have meaningful dialogue, and build relationships and an action plan in order to engage other white folks in support of our local Black Lives Matter Sacramento Chapter.  Participants will have the opportunity to network with other community members, engage in dialogue, join workgroups, discuss action plans for addressing racism, and build a stronger community together.
Please subscribe to the SURJ Sacramento Facebook page to stay up-to-date on future events!  For more information about SURJ, including their mission and values, please visit www.showingupforracialjustice.org.