SURJ Community Meeting TONIGHT 1/25/17
Posted on January 25, 2017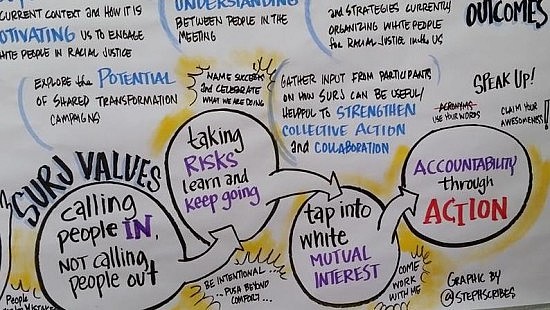 The Showing Up for Racial Justice (SURJ) Sacramento Chapter's next Community Meeting is
Wednesday, January 25th from 6:00 p.m. – 8:30 p.m. in the UUSS Sanctuary.
Potluck and orientation for any newcomers begins at 6:00 p.m., and the general meeting starts at 6:30 p.m.
These meetings are held on the 4th Wednesday of every month and are for all ages with children activities provided.
We hope you will join us to learn more about SURJ and to get involved with local racial justice work.
For more information about SURJ, including their mission and values, please visit www.showingupforracialjustice.org.