Screening of the Film "13th" on Nov. 14 and Dec. 7
Posted on November 8, 2016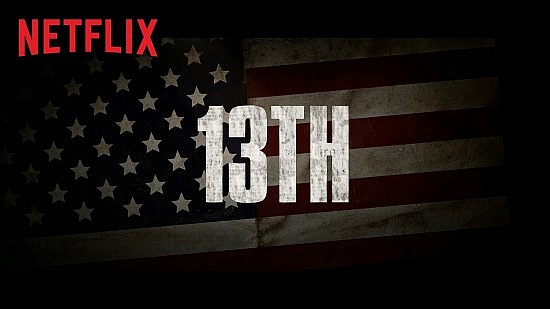 The Showing Up for Racial Justice (SURJ) Sacramento Chapter's Education Workgroup invites you to a screening and discussion of the movie "13th" on Monday, November 14th or Wednesday, December 7th at 7 pm in the Welcome Hall.
The movie's title, "13th", refers to the 13th Amendment to the Constitution, which reads, "Neither slavery nor involuntary servitude, except as a punishment for crime whereof the party shall have been duly convicted, shall exist within the United States…"  This film portrays the progression from that second clause to mass criminalization and the sprawling American prison industrial complex.
Please note that we are unable to provide childcare at either screening.  While childcare will not be provided, children are certainly welcome, keeping in mind that some of the film's content is graphic.
Space is limited for the movie "13th", with only 35 spaces available for each screening.  Please RSVP at this link.