BLM Justice Night Walk – Saturday, Feb. 4th
Posted on January 30, 2017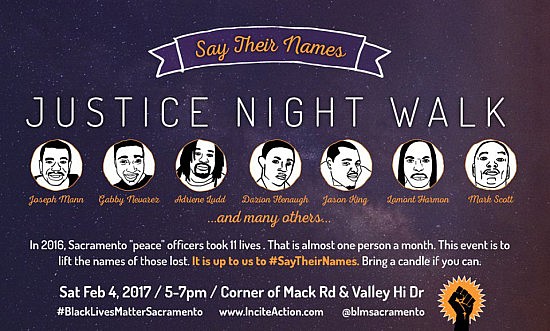 UUSS is joining Black Lives Matter Sacramento in their Justice Night Walk on Saturday, February 4 at 5:00 p.m.
The purpose is to lift the names of the 11 black lives that were tragically lost in 2016 by the hands of Sacramento law enforcement.
We will meet on the corner of Valley Hi Drive and Mack Road and begin our walk down Mack Road to Franklin Blvd. then return together. Bring a candle.