January 21 All Ages Worship
Posted on January 24, 2018
I Brought My Spirit to the Sea:
A Celebration of the Ocean
Each January at our all-ages service, we celebrate an aspect of the natural world. We have honored trees, rivers, and mountains. It was the ocean's turn! Many of us feel a powerful connection to the ocean. We came together to celebrate in story and song and shared a special ritual where we offered our thanks to the ocean that adds so much to our lives and our ecosystem.
The choir shared a special piece, "The Last Leviathan," which honors the largest of the ocean creatures — the whales.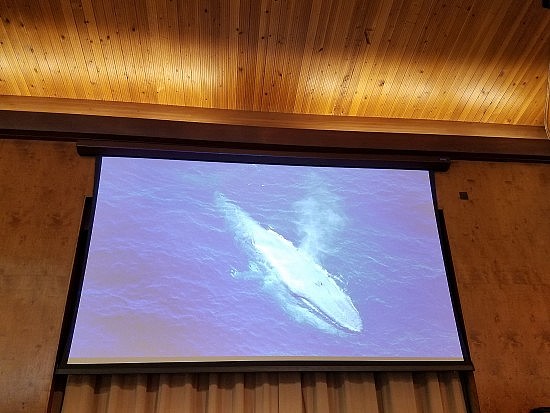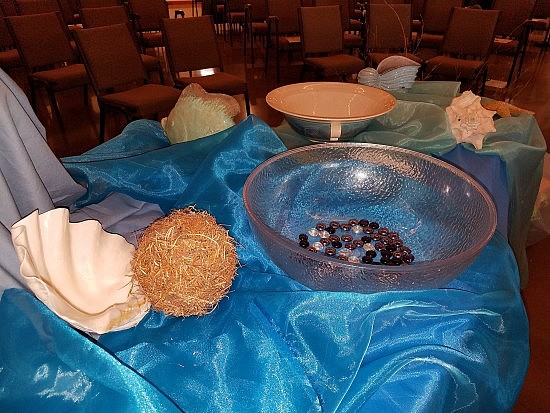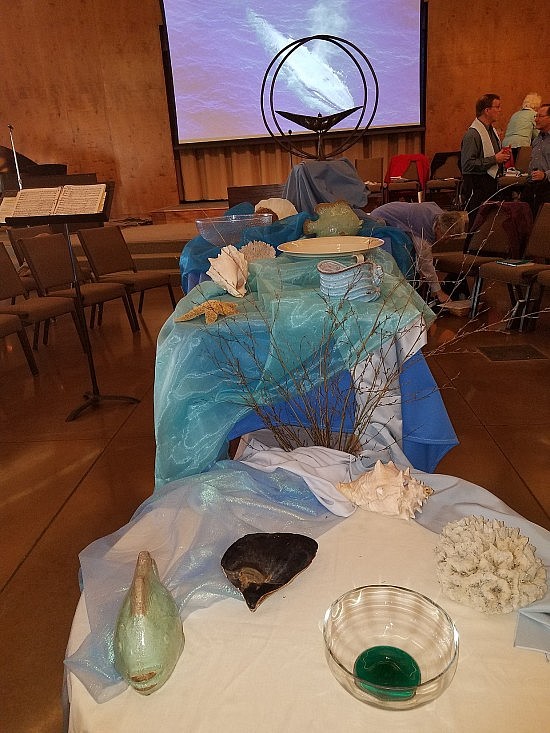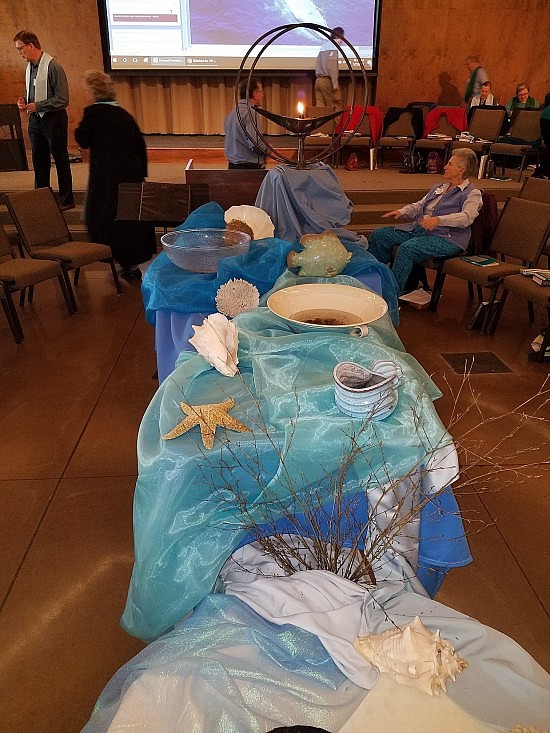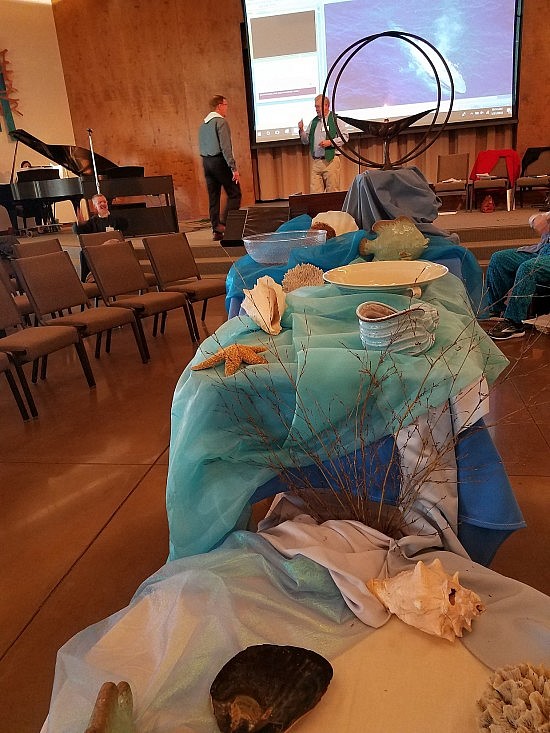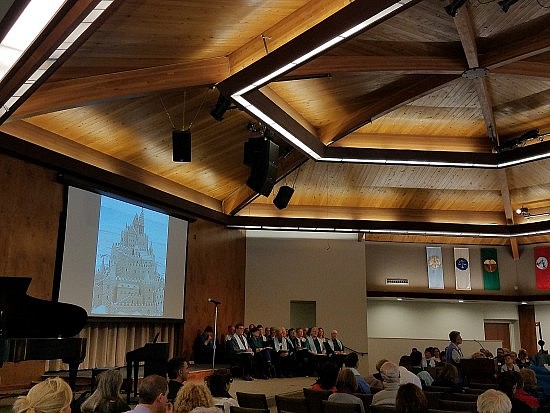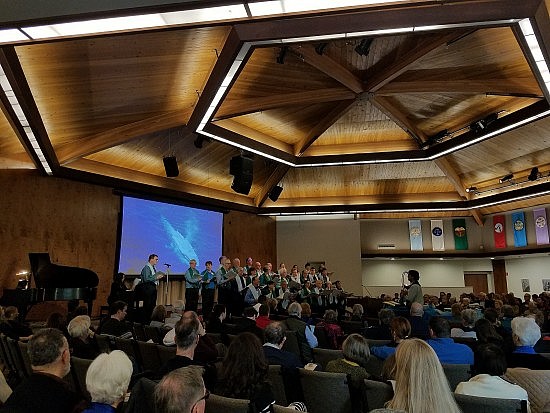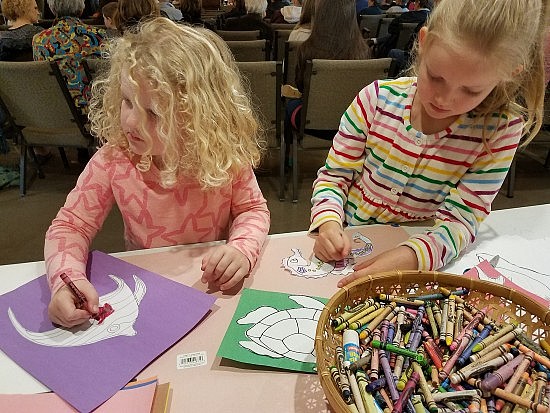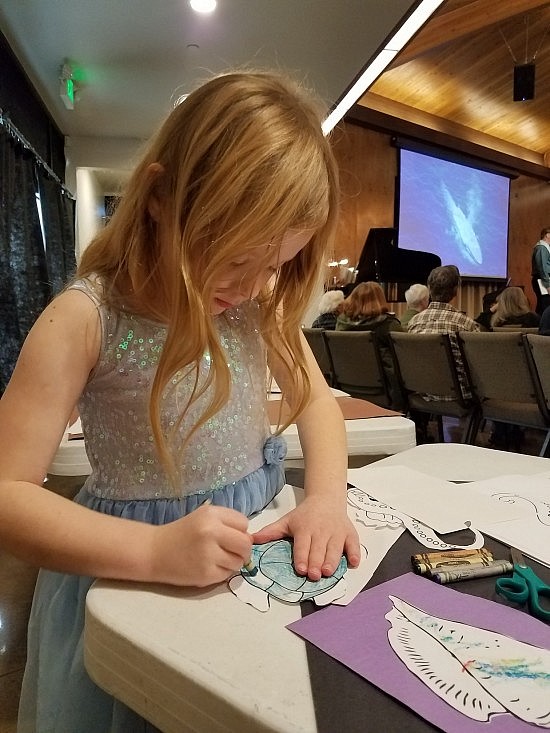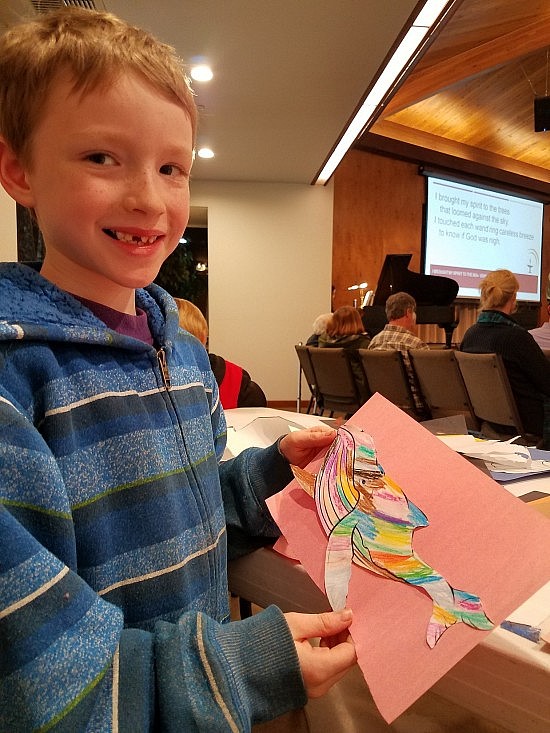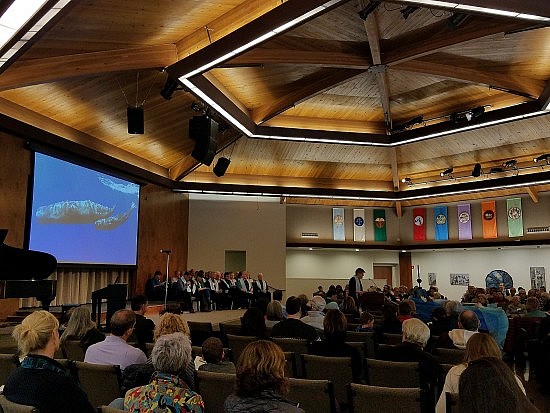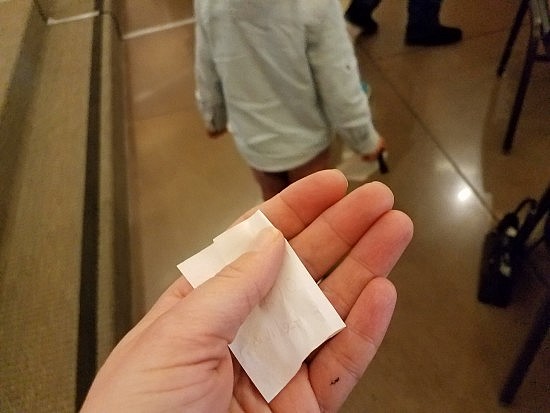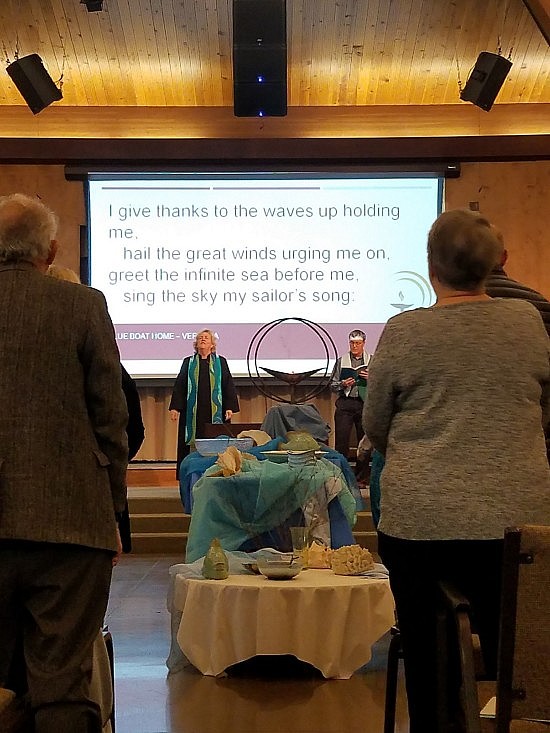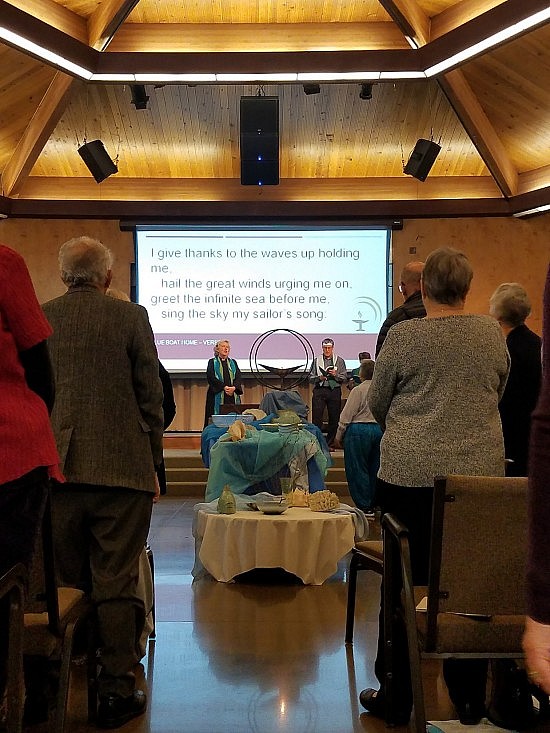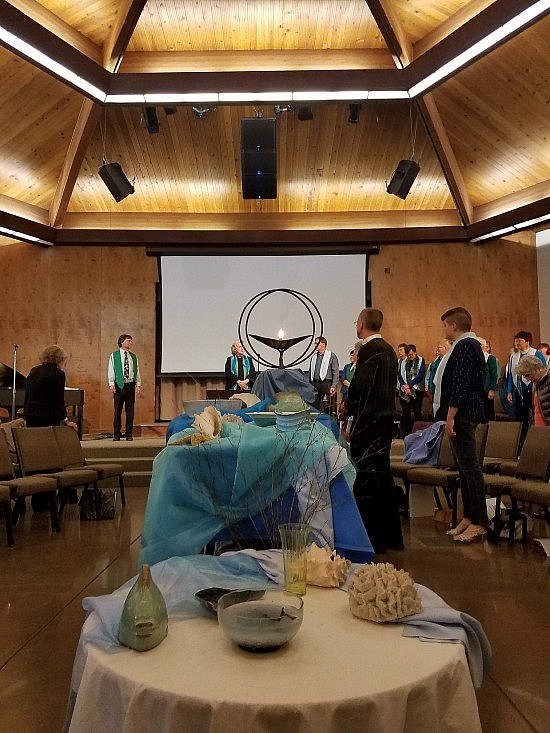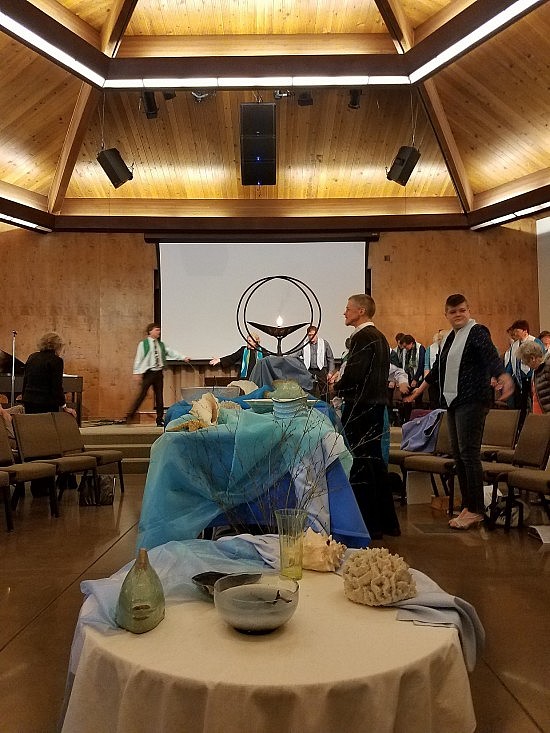 There is 1 Comment on this post.