Big DOG! The church is not a participant, but many causes we care about are. Is yours?
Starting at midnight Monday and going all day Tuesday, May 3, is the third annual Big Day of Giving in the Sacramento region.  Last year Big DOG raised $6,000,000 for many important arts, social service, education, nature preservation, and justice organizations.  While UUSS does not participate, many of our friends and members are active supporters of important local institutions.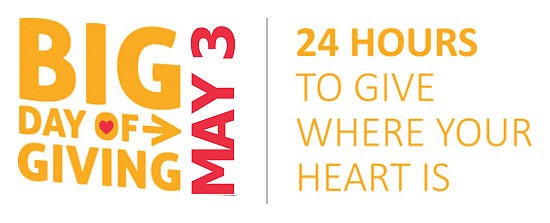 Community involvement is a reflection of our liberal religious outlook.   I chair the annual support campaign of the Sacramento YMCA.  Many of our church members are board members, singers, tutors, food servers, docents, you name it.  UUSS gives half of every Sunday offering to important agencies chosen by the congregation, like Wind Youth Services, Loaves and Fishes, St. John's Program for Real Change, Welcome Home Housing.
If you are supporting an important Big DOG organization, post a comment below to tell us about the good work that it does.  Maybe some of us will be inspired to help out.
See the Big Day of Giving list of participating not-for-profits at: https://bigdayofgiving.org/