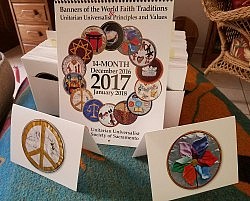 Banner Gifts for your holiday greetings, give to UUSS and your loved ones!
Posted on December 3, 2016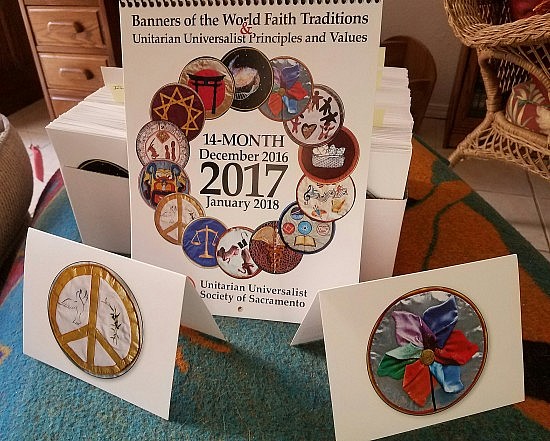 In our Welcome Hall this month and in our Bookstore next month, you will find the Banner items friendly to every budget and note cards perfect for this holiday and every occasion, and the new 2017-2018 Calendar that includes large photos of our newest original 14 Banners.  Reply to this message to place an order, or see us in the Welcome Hall in December!