Our first Sac ACT Environmental Justice Research Meeting!
Posted by Christine Bailey
Posted on October 26, 2017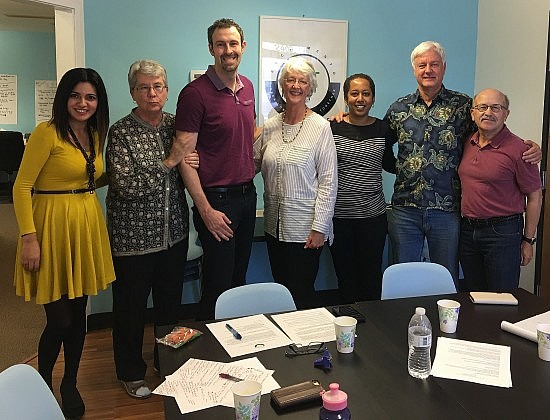 We're meeting with Sacramento environmental leaders to identify conditions that create environmental injustice in Sacramento and to identify issues and opportunities to change those conditions.
This, our first meeting, was with Brandon Rose who is a SMUD Board Member, President of the Environmental Council of Sacramento, and a State Air Resources Board employee.  Great guy with lots of knowledge!
We'll discuss the results of these research meetings and development of our priorities and plans at the Sac Area Congregations Together Environmental Justice Committee meetings the third Tuesday of each month at UUSS @ 7:00 – 8:30 p.m in our FAHs room.  The next meeting is November 21st.
Please join us if you are interested in this.
For more information contact us at