A Native American's perspective and insights, "keeping it [fossil fuels] in the ground," and a movie star!!
Posted by Christine Bailey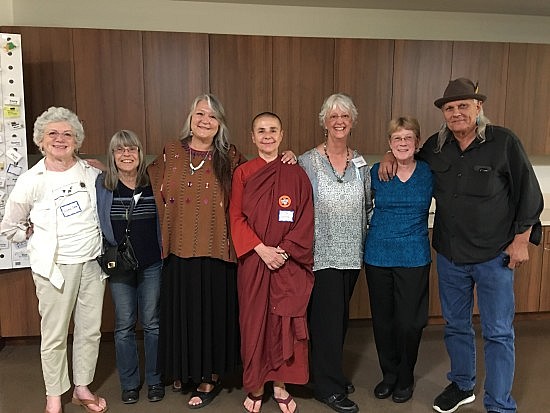 About 100 people came, and Pennie Opal Plant helped us to begin to learn about the deep connections indigenous communities have long-had with our Mother Earth and the Native American movement that is forever changing how we work to protect water, our planet and our future generations.  Fossil Free California showed us how we can take action to keep fossil fuels in the ground.  Love and connections with the interfaith community, including Buddhists, Catholics, Lutherans, Quakers, indigenous people, and others in attendance.  Informative, thought-provoking, inspiring and practical!  We're stronger together.
And movie star Michael Horse was there!  Most recently he plays Deputy Hawk in Twin Peaks.