Environmental Justice for Sacramento Neighborhoods – February 17 @ 1:00 – 4:00 p.m.
Posted by Christine Bailey
Posted on February 12, 2018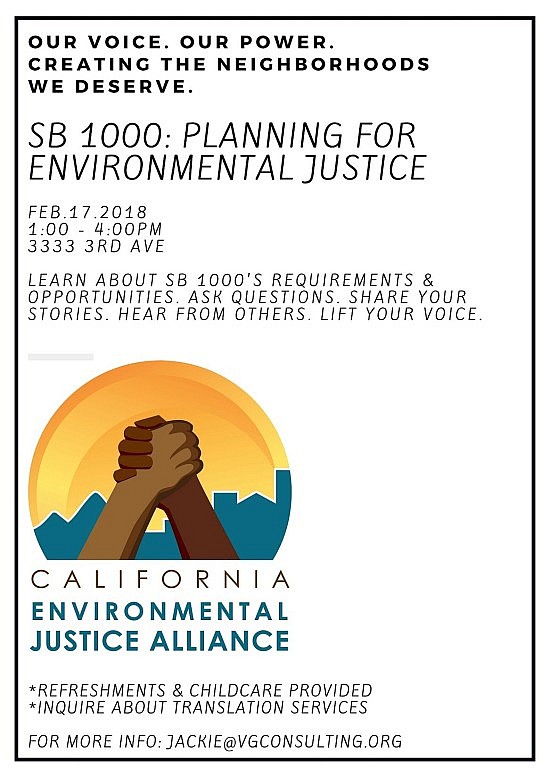 Four Sacramento Environmental Justice Communities (South Sacramento, North Highlands, West Arden Arcade and North Vineyard) will be the focus of the County's work to develop an Environmental Justice amendment to their General Plan as required by SB 1000.  This is the first step to listen to people in their communities to hear their concerns and how the County can address these concerns at the General Plan level.
If you would like help with the work in these neighborhoods please join us on February 17 or join us at our Sacramento Area Congregations Together Committee meeting in the library at UUSS  – February 20, 7:00 – 8:30 p.m.