Environmental Justice – A Moral Issue @ UUSS Sunday August 20, 1:00 – 2:30 p.m.
Posted by Christine Bailey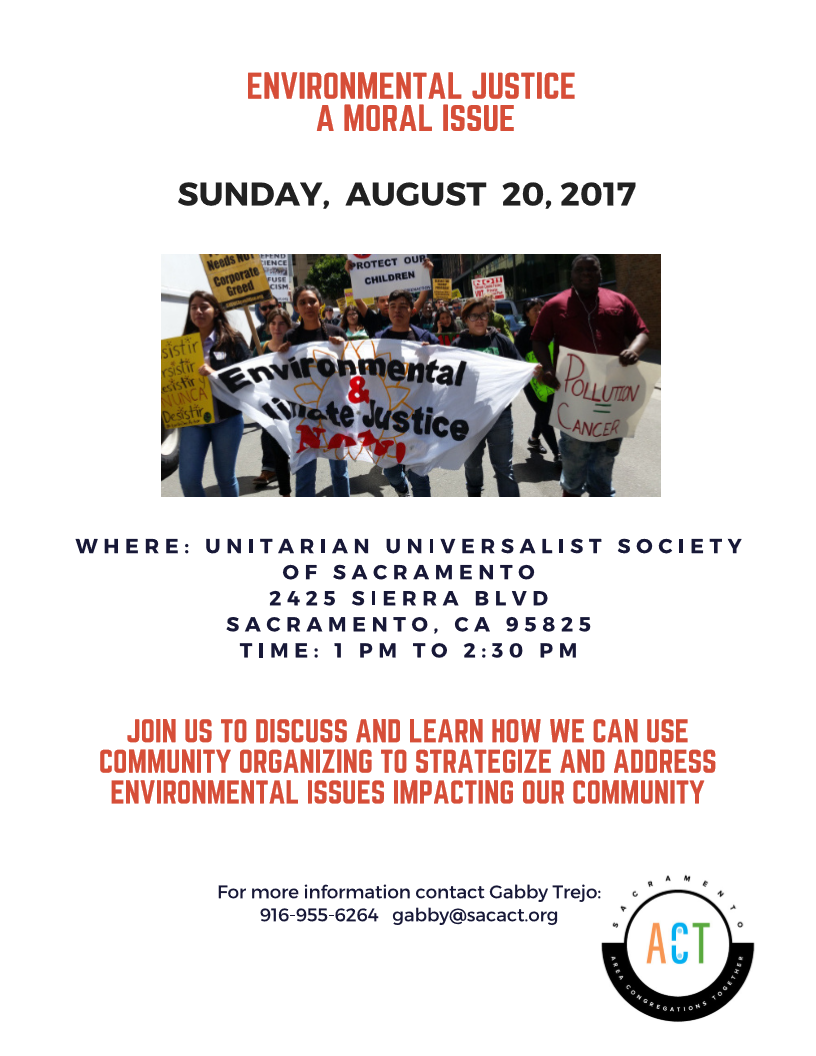 On August 20, from 1-2:30PM in the main hall, the UUSS Interfaith Earth Justice Team will host Gabby Trejo, associate director of the Sacramento Area Congregations Together (ACT) to teach us how to effectively organize to be advocates and change agents for environmental justice.  The outcome of the workshop will be the formation of the Interfaith Environmental Justice Committee comprised of members from the Sacramento interfaith community, primarily from the organizations of Sacramento ACT, of which we are a member.  The first meeting of the newly formed committee will be September 19th at UUSS and will function under the umbrella of Sacramento ACT.
This is a wonderful opportunity for UUSS members to engage with other faith traditions in the work of improving the sustainability of the environment for our grandchildren and great grandchildren, or as the Native American community says, for the 7th generation.  Contact