ARPF "Recreate for Health" program to provide at-risk youth opportunities to enjoy the outdoors
Posted by Christine Bailey
Posted on October 18, 2017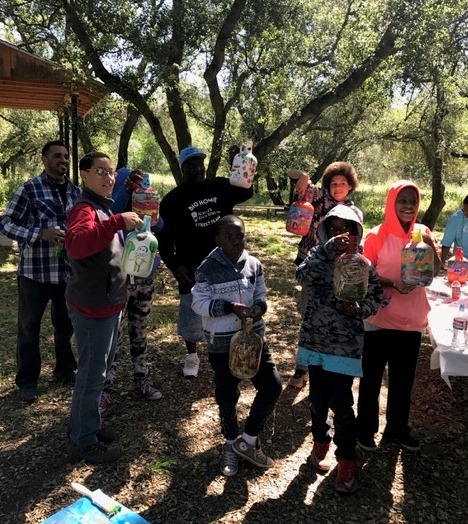 Today we met with Chris Aguirre of the American River Parkway Foundation's "Recreate for Health" program to see how we could support their program to provide at-risk youth opportunities to enjoy the outdoors in a safe, healthy setting.
Recreate for Health, an  outdoor educational and rec program, works with youth development organizations in under-served communities to bring at risk youth to the Parkway for bike rides, nature hikes, art classes, yoga classes and tours of the Nimbus Fish Hatchery.  These youth do not have the opportunity to experience the outdoors and these experiences provide them the tools to be healthy and to simply be kids and be themselves.  Furthermore, the program empowers them to take control of their health in different ways in the hopes that a culture of health can be cultivated within their respective neighborhoods.
We found that we can support this work by nominating them to be a UUSS Community Partner, by hosting a Soup Sunday (January 28!) and by providing opportunities for people to volunteer to help.
See Sacramento Bee article about their work at  www.sacbee.com/news/local/article157744369.html