A belief in "the inherent worth and dignity of every person" is core to Unitarian Universalism: every person, no exceptions. As religious people, our Principles call us to acknowledge the immigrant experience and to affirm and promote the flourishing of the human family.
These words were part of the Unitarian Universalist Association's Statement of Conscience in 2013 and we in the Immigrant Justice group at UUSS work to put them into action in our community.
We are a new group and have room for many ideas, new input, and new connections.
Watch "Miguel & Diane Guerrero Raise Awareness About Immigrant Prisons"
More Info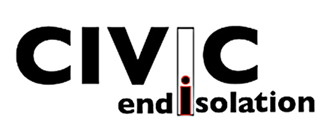 A Community Visitation Program for
U.S. Immigration Detainees at the
Sacramento County ICE Unit
Immigrant Justice Updates