Earring Fundraiser for Family Promise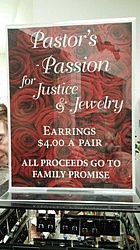 Reverend Ginny Curinga, Sierra Arden UCC,  has created "Pastor's Passion for Justice and Jewelry". She makes beautiful earrings that we will be selling at the sign-up table the next two weeks.
The earrings are $4 each and all the monies raised will support Family Promise of Sacramento.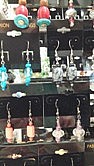 Need more information about UUSS Family Promise – uuss.org/familypromise