"Before the Flood" Film – Leonardo di Caprio
Posted by Patricia Johnson
Posted on February 19, 2017
Unitarian Universalist Society of Sacramento
Earth Justice Ministry presents
Before the Flood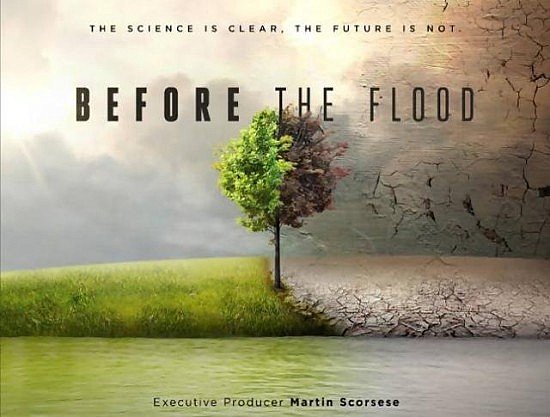 "Before The Flood is the product of a three-year journey during which time Leonardo DiCaprio and Fisher Stevens, the director of the film, traveled to every corner of the globe to document the devastating impacts of climate change and questioned humanity's ability to reverse what may be the most catastrophic problem mankind has ever faced. What they found showed them that our world's climate is incredibly interconnected and that it is at an urgent breaking point. … The film gives viewers a sense of urgency, that helps us understand what particular things are going to solve this problem."  From statement made by Leonardo DiCaprio.
Before the Flood showing
Sunday, June 18,
6:30-8:30 pm
Unitarian Universalist Society of Sacramento, Welcome Hall
2425 Sierra Blvd., Sacramento 95825
Please join us for a screening of the film, which is 96 minutes long, and discussion after the film.