Our Senior Minister's Sabbatical: Q & A
Posted on September 12, 2016
Senior Minister Roger Jones will be on sabbatical leave starting November 2016.  The details are covered below, and a message from him follows the Q & A.  If you still have questions, please post them in the Comments section or email Rev. Roger at or our Board President, Linda Clear at .
Q:  What is a sabbatical and where does it come from?
A:  A sabbatical is a time of paid leave for a minister to be free of regular parish duties for the purposes of rest, spiritual renewal, education, reflection, and fun.  It relates to the term Sabbath, which means time of rest and reflection.
Traditionally in UU congregations, our settled ministers earn one month of paid sabbatical leave for every year of full-time service they provide to the congregation.  UUSS has followed this practice for its ministers.  The letter of agreement between UUSS and Roger as our settled senior minister provides for a sabbatical leave.  As our Family Minister, Associate Minister and now Senior Minister, Roger has been with us for over eight years and will be taking six months of leave.
Q:  How long is the sabbatical?  When does he leave?
A:  It will be six months long, starting in November and ending in late May.  However, Roger will be back with us in January.
Q:  How is a sabbatical different from a vacation or study leave?
A:  UUSS grants vacation time and study leave to its ministers every fiscal year.  A sabbatical is earned over several years of service.
Q:  Why? What does a minister gain from a sabbatical?  What does UUSS gain? 
A: There are spiritual and educational benefits for both minister and congregation.  During a demanding and active ministry, this time away provides the minister with opportunities for rest, spiritual renewal, education, reflection, and fun.  It can bring more clarity, energy, focus and passion to the minister when he returns to the position.  It also brings opportunities to the congregation for gaining clarity about its strengths and future aspirations.
During the sabbatical we can appreciate the minster's gifts in his absence, but we can also appreciate that a congregation thrives not by one personality, but by loyalty to its mission, values and covenant as a community.  It's a time for experimenting, for stretching ourselves, and for experiencing new ways of service, hospitality and generosity.
Q. What is the financing for Roger and for UUSS  during the sabbatical?
A:  Roger's compensation is in the annual UUSS budget as usual, so he will continue to be paid.  Our members and friends have made monthly financial pledges to the operating budget, as we do every year, and we have the normal number of fundraising events this year.
Q: When can I see Roger during his sabbatical?
A:  Roger will be back at UUSS during part of January, and he invites us to join him for a UU immersion trip or pilgrimage to the UU churches of the Philippines from January 31 to February 13.  See his article below.
Otherwise, when Roger is away, he will not be available for pastoral visits, preaching, teaching, committee work, or social activities with members and friends.  He won't be looking at email and won't be expected to reply to Facebook messages.  He will be truly on leave.
Q:  How will he know what is going on?  What if there is a terrible emergency?  Or news of a great blessing for UUSS?
A:  Rev. Lucy Bunch will be in contact with Roger as needed, and he will be able to check in with her, but Roger and people in the congregation do not expect to be in communication for social or business purposes.
Q:  How will UUSS cover its needs for worship services, pastoral care, volunteer support and church administration during the sabbatical?
A:  Rev. Lucy will be preaching and leading services more frequently.  Also, D. Scott Cooper, our full-time ministerial intern, will preach at least once a month.  In addition, we will hear from some of our favorite UUSS lay preachers during the year, and we will welcome a few special guest preachers to our pulpit. Our Worship Associates are a full committee, and they will continue to provide support and enrichment in Sunday services.  Our music director, choir, vocal and instrumental ensembles and talented soloists will bring even more richness and variety to our services.
Q: Who is in charge?
A:  Rev. Lucy Bunch will serve in the role as Acting Senior Minister.  (She joined our ministry team in 2013.)  In addition to continuing to supervise our bookkeeping, office and facility staff, Lucy will assume the supervision of our Religious Education staff and Music staff. She will also be the supervisor and mentor of D. Scott Cooper, our ministerial intern, from September through May.
With ministerial suppport from the two of them, the Board of Trustees will continue in its role of setting policy and overseeing the infrastructure of UUSS.  The Program Council will continue the oversight and support of our many activity groups and program-related committees.  The Board-appointed Administrative and Property Management Team (APMT) will continue to meet monthly to oversee and make decisions about management of the facilities and grounds as well as personnel, insurance, and other administrative matters. The Board will continue to benefit from the advice and analysis of the Finance Committee.
We do realize that our volunteers and staff will face extra work, and we appreciate their commitment.  We all welcome your support, encouragement, and generosity now and always.
Q: How do I know whom to call?
A:  Contact the appropriate staff members as noted above or as listed in the monthly Unigram newsletter or listed in the weekly Blue Sheet Announcements.  If you don't know, a good place to start is the main office at UUSS, open most weekdays, 8:30-5:00 PM:  916-483-9283.
Q: What about pastoral care?
A:  Rev. Lucy has oversight of this function and will continue to make appointments for pastoral counseling during her hours at UUSS.  She will deal with people in crisis, such as church families experiencing a loss.  Given the many extra demands on her time and attention, Lucy is fortunate to  have the  support of D. Scott Cooper, M.Div., who is  serving as our full-time ministerial intern this year.
Scott is a recent seminary graduate who brings 16 years of experience as a lay leader and member of First Unitarian Church of Dallas, one of our denomination's largest and most vibrant congregations.  He is eager to get to know and to serve the folks at UUSS during this year.
In addition, we are happy and grateful that the Rev. Martha Hodges is supporting and coordinating our volunteer Pastoral Visitors team. These trained and compassionate congregants are available to visit people who are in the hospital or to visit or telephone those who are at home and not able to get to services.  Rev. Martha is a member of UUSS and is the former minister of the UU Community Church of Sacramento.  If you feel you may have the gifts to serve on this team and would like to apply for training to be a Pastoral Visitor, please leave a message for Rev. Martha Hodges at the office.
Q:  Will Roger come back?  Will we take him back?
A:  Yes and yes!  It is part of the agreement that the minister will return to active ministry with the congregation and will not seek another call or position during the sabbatical.  Likewise, the congregation will not seek another minister to replace or dismiss the one on leave.
Q:  How can we help?
A:  Depending on your areas of interest and skill, there are many ways you can support our ministers, staff members, and elected lay leaders during the sabbatical.  The best way is to keep attending services, Religious Education programs, and our many activities for fellowship, connection, spiritual deepening, outreach and community service.  Don't miss our Congregational Business Meetings, Oct. 23 and May 21. Also, if you have not made a financial pledge for this fiscal year, please get an Operating Budget Pledge Form and make a generous monthly pledge.  This is especially important in this year of change and several new program initiatives.  All your gifts of time, talent, money, presence and kindness will keep the momentum going.  Thank you!
Please read the monthly Unigram, the weekly Blue Sheet Announcements, and the daily Updates on our dynamic website: www.uuss.org
Support one another.  Stay connected.
Reach out to newcomers or folks you may not have met.  Let them know what you find most vital and enriching about this congregation.
Q:  What if I have not yet visited UUSS?  Should I postpone my visit until after Roger comes back from sabbatical? 
A:  Please come check us out! While we will miss Roger and we know he will miss us, we are confident you will find UUSS to be an active, engaging, joyful, open, generous and warm community.  In our UU tradition, it is the whole congregation that gives a church its character and personality, not one person.  This means we all have a role to play in living our mission.  We invite you to join us in doing so, or just to check us out.
Q:  What is the mission of this church?
A:  While some religious organizations are based on the personality of one minister or other kind of leader, this one is not.  We value the leadership of our clergy, but a UU congregation is much more than any single person.  We are not driven by a personality, but by our sense of mission, and by the goals we articulate as a congregation in service of that mission.
Crafted several years ago from member-to-member discussions, this is our current mission statement:
We come together to deepen our lives and to be a force for healing in the world.
---
A Message from Rev. Roger (adapted from  the July Unigram newsletter):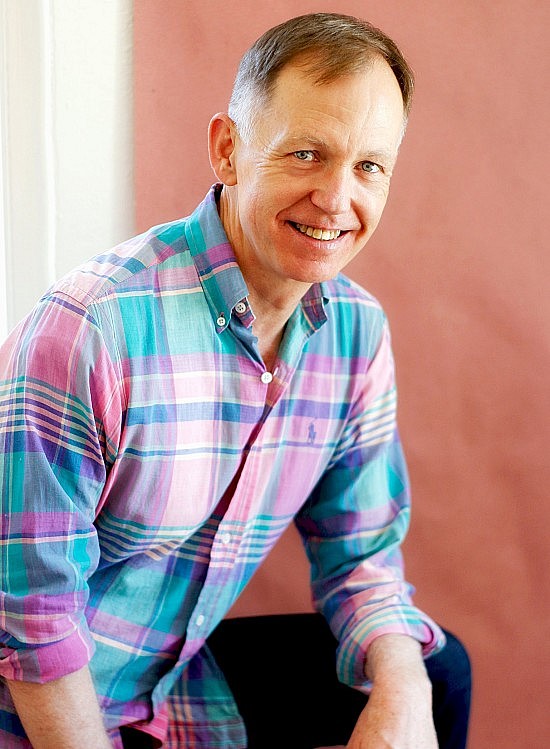 Dear Members, Families, Friends and Visitors:
The congregation generously grants sabbatical leave as part of my letter of agreement.  I've confirmed with the Board that I will take my accumulated six months in the fall and into 2017.  The sabbatical is a time of renewal, reflection and learning for a minister.
The Plan:  I'll take November and December to do research and to write my doctoralthesis.  I'll be back at UUSS in January, and hope to defend my thesis at Pacific School of Religion.  In late January I will begin a visit the UU Church of the Philippines, when I will serve as the minister for a UU immersion trip or spiritual pilgrimage for  12-14 days to visit the UU Church of Philippines in early February. There are 30 congregations there, mostly on Negros Island, dating back to the 1950s.  Conside
r being one of those UU pilgrims while I'm there!  It would be great to see you there.  The UU Partner Church Council has identified a wonderful congregation in the hills of Negros Island which seeks to be paired with a partner church from North America.  We could spend a few extra days with them and see if we'd like to invite the UUSS congregation to consider such a relationship.
I may travel elsewhere in Asia, or to Mexico or Europe, depending on schedules and finances.  I also hope to make one or more spiritual retreats and to read one or more books cover to cover.
I'll spend two  Sundays in the spring and the week in between them at the UU Congregation of Phoenix, covering for my stellar colleague, Rev. Susan Frederick-Gray, as she travels as part of her campaign to be elected president of the Unitarian Universalist Association in 2017.  Instead of flying, I may drive there, and do a Southern California and desert road trip on the way.  I will not be sending updates or reports during my travels and spiritual retreats, but will tell you about it after my return.
I'll be back at UUSS before June 2017.  I will be excited to see you again and to see what new individuals and families have decided to make UUSS their spiritual home.
While I Am Away:  Acting in the senior minister role, Rev. Lucy will be supervising our administrative staff as usual.  She will add oversight of staff in our music and Religious Education ministries and will mentor our full-time seminary intern from September through May.  She'll be preaching more, officiating at more weddings and funerals, and be doing all the other kinds of magic we have come to value, like Spiritual Deepening Circles.  So she needs your help!  We all do!
The Part You Play:  For starters, consider how you might do visits or phone calls to members with health challenges, and let me know if you're interested in training soon for that.  Next, stay abreast of news in the newsletter, on www.uuss.org, and on our Facebook page.
For a congregation as well the minister, a sabbatical is a time of renewal.  Members, volunteers and staff colleagues see and remember what strength and generosity exist among them, and bring those gifts to the fore.  Amen and blessed be.  Namaste and peace be with you!
There is 1 Comment on this post.