Don't Miss Out! Not many Auction tickets left…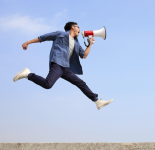 Auction tickets will likely SELL OUT this Sunday, April 10.  There was some brisk pre-bidding on the patio today and will continue through this Sunday, April 10.  Bear in mind… you do not need to attend the Auction in order to bid.  Just stop by the ticket table on Sunday, pick up your bid number, and place your bids!  We'll let you know (via email) the day after the Auction if you won!
There are 2 Comments on this post.