Posted on January 12, 2018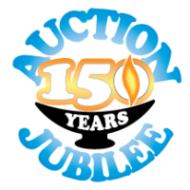 Save the Date!  The UUSS Service Auction and Dinner will take place on Saturday, April 14.  Our "Auction Jubilee" is guaranteed to be fabulous fun as we continue the celebration of UUSS's 150 year anniversary.  It's now time to think about what you will donate to make this fundraiser a roaring success! More auction info at uuss.org/auction.
There are 2 Comments on this post.